Today I am thankful for my library job. I am in the process of teaching myself French for Canadian immigration. I studied French in between German and Arabic while I was in college so I still have my text book and work book. HOWEVER, my professor in 2009 never ordered the CDs that went along with the books. When I was at work last night I asked the reference librarian whether she tried the language CDs. She told me the library has Mango, a service similar to Rosetta Stone, for free. I'm going to try that. I'm thankful for the opportunities the library present me.
I'm also thankful for my library coworkers. One coworker is working on a scrapbook and biography to give to her grandchildren so they can remember her when she is gone. It got my little mind spinning because I do scrapbook, but I should really write about my experiences. I should make scrapbooks and stories from my childhood, my immigration experience, religious experiences, and other experiences during college. I should write about my two exes; we don't keep in touch because they were both terrible people. I still have one picture with my second ex, but my one friend might still have a picture of me, my first ex, and her during Halloween 2008. While they are not my favorite memories, they still taught me a lot. I also want to include one other awful memory... I still have the literature from the aftermath. While it's not happy, it did change me and it did show where my strength lies. I guess we should never forget where we came from, the good and bad.
I was going through my Photobucket and was looking through old pictures I had uploaded. I guess I never uploaded one picture from my paid internship that lasted from 2011-December 2013. I hope I took a picture of the memory (I have to get a card reader to see if it was saved on the chip from my phone from 2011) because I remember it vividly. I was the planner and one of my tasks was placing the training calendar on the dry erase board. I often drew pictures for the month. It was for July and I drew an American flag for the Fourth of July. I worked with a Canadian woman (she married an American and at the time she was going through the process of dual citizenship, she was an awesome woman) and she saw me draw the flag for the Fourth of July. She exclaimed, "don't forget Canada Day! You know what that is, right?" I shook my head yes. She then drew the Canadian flag on July 1st. We discussed Canada then and she was telling me about Canada because at that point I had never been to Canada but wanted to go. I hope I did take a picture of it. I know I took a picture of October 2011.
I also found these pictures from my 23rd birthday party. It was held a few weeks before my actual birthday (July 4) and it was my first time meeting an online friend. He and his friend came to my house for my party. At that time I think I was using a dating site to find friends (because that is what I did back in the day, use those sites to find friendship) and we hit it off. Sadly, a few years ago we got into a huge fight and we don't talk anymore. But, the party was fun and it was nice meeting him.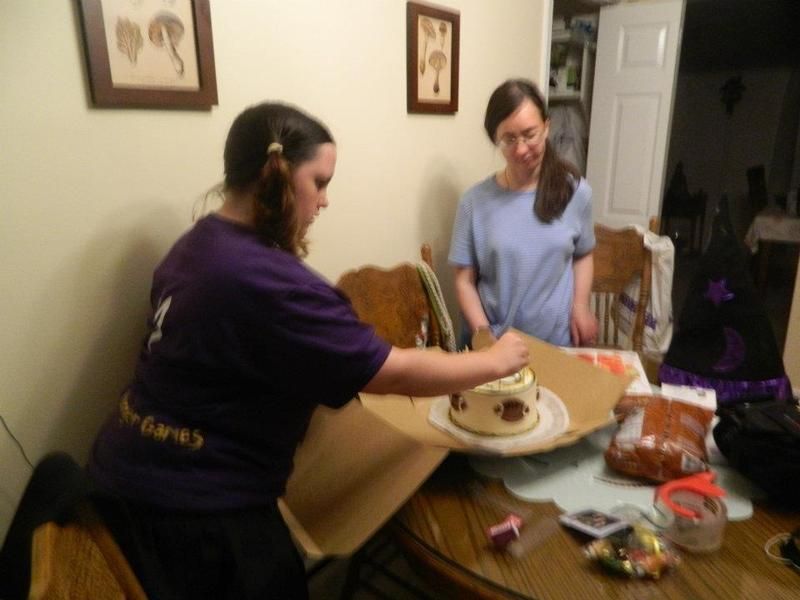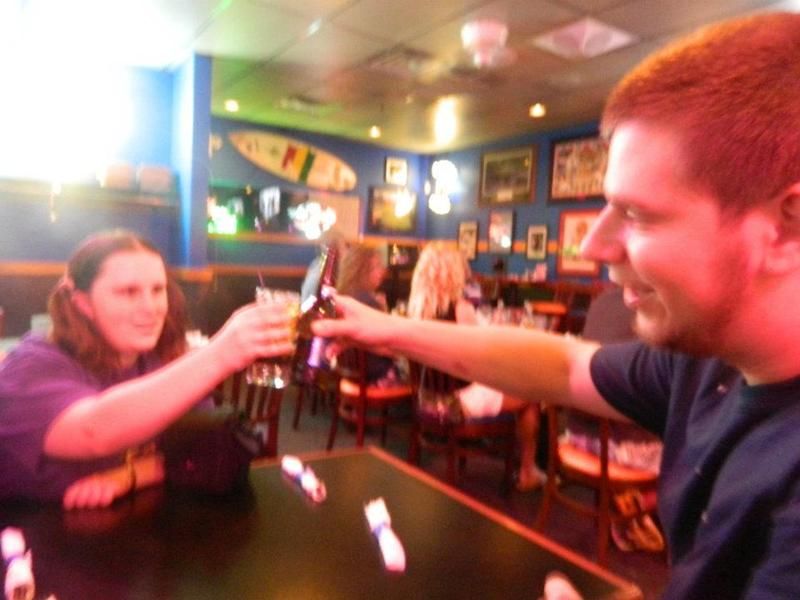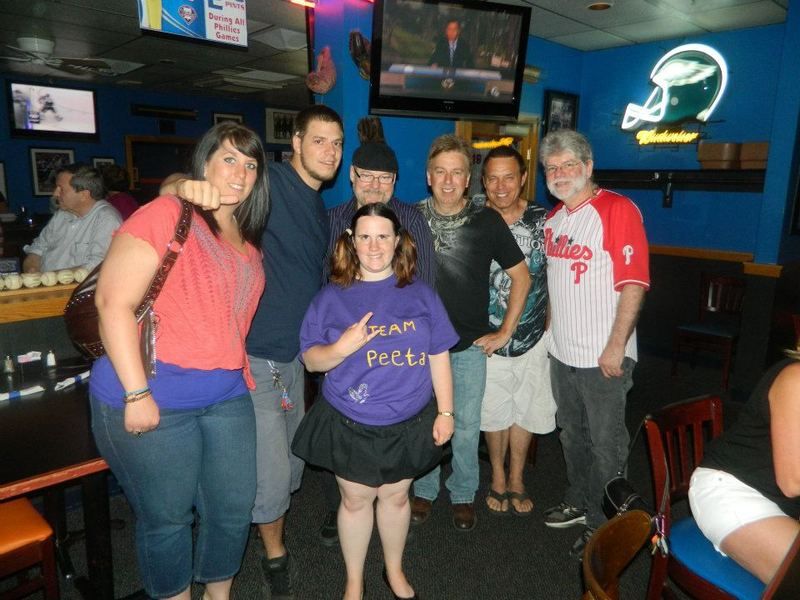 Anyway, I'm thankful for my coworker giving me this idea. What are you thankful for today?