Back in 2010, I made a Halloween mix that I handed out to the trick-or-treaters. I had 60 blank CDs already; I made 50 of the Halloween CDs and handed out 40. I brought the 10 CDs I had left to college the next day and handed them to the students. I also handed them the leftover treat bags. This is what I had on the CD I handed out: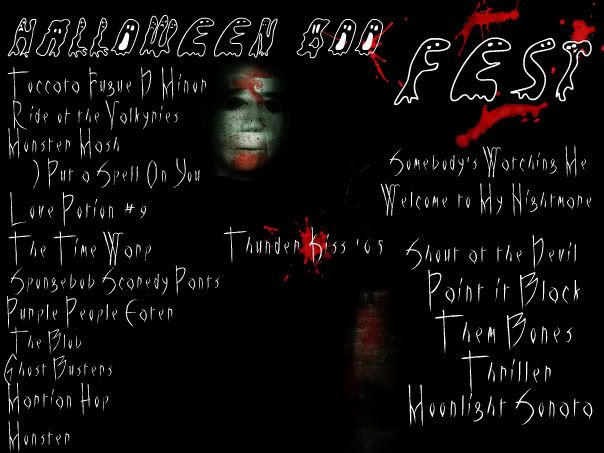 I love Halloween music and I truly believe music makes the season. Here are my favorite Halloween songs:
What are your favorites?