In 2009, I had two costumes (as I did in 2010). On October 17, 2009, my friend Joyce celebrated her 20th birthday a few weeks early so she could have a Halloween party. In 2008 I was a bumblebee, so I reused the costume for her party.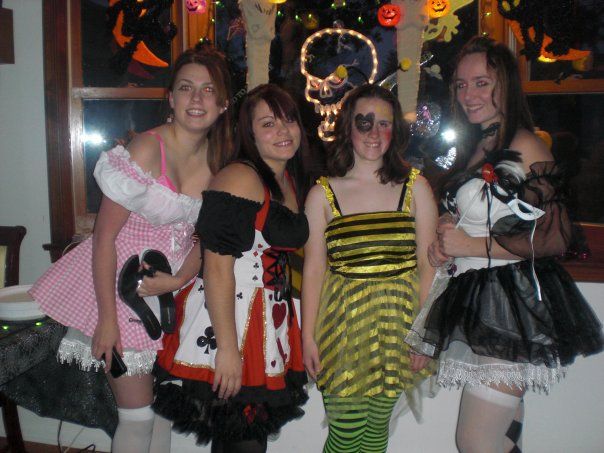 After the party, I went to see Rob Zombie's
Halloween II
in the movie theater with a friend. I loved Mrs. Meyers and wanted to dress up as her. (Mrs. Meyers was played by Sheri Moon Zombie, Rob Zombie's wife.) My college friend, Elizabeth, was having a Halloween birthday party on Halloween. Before dad dropped me off at her house in West Chester, we had to get pictures of me in the costume. Then an old friend and her daughter stopped by, so that was a picture and a picture with Nan.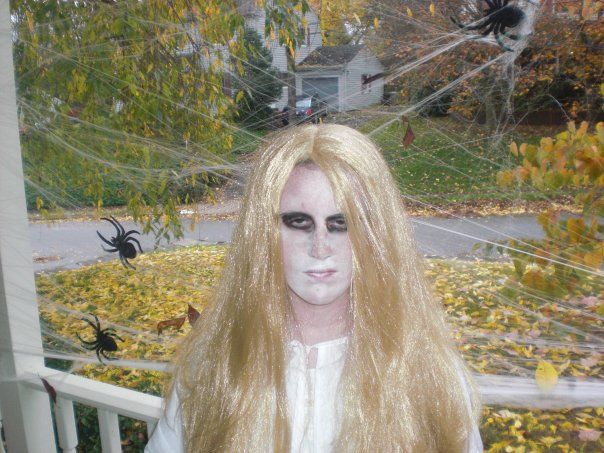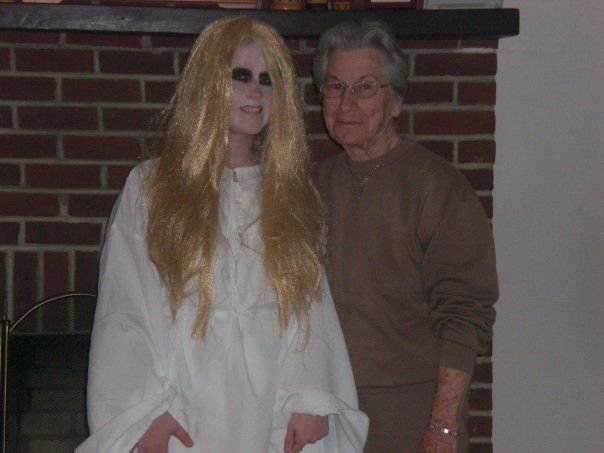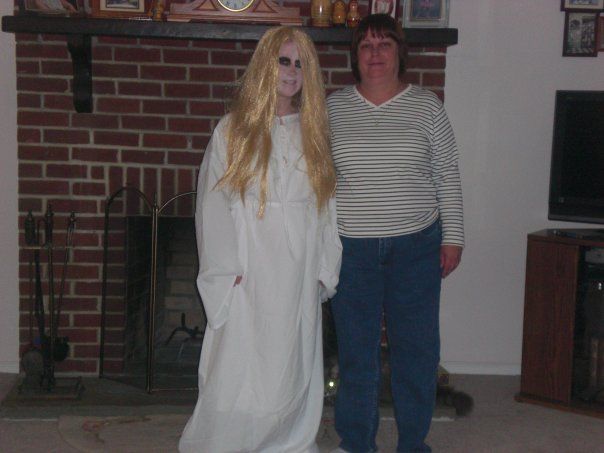 My costume was a hit with my family and it was a hit at the party. There was a Michael Myers at the party too! Between the donut eating contest, dancing, and other party games, the night was so much fun. Elizabeth always held great parties and I am glad I had the opportunity to be a part of her parties.