Yesterday when I ventured into Barnes & Nobel, I inquired about local author signing events. I explained that I would be self-publishing through Create Space and if it was possible if I could have a book signing event. The events coordinator wasn't in, but the clerk gave me a business card to call during the week. She didn't think it would be a problem to set something up when I am finished. I hope that is the case and I can have a book signing event when I am done As Far As The Eyes Can See.
I was going to put my travels in chronological order... but I think I want all poems associated with visiting Anna (even if they are years apart and in two different places) together. Even though South Carolina happened 2 years after I went to Germany with my high school, I think I might put that trip after South Carolina. Though! I could still do chronological and write about going to South Carolina for the first time in 2005, two years before Germany. Then I can put Tower City adventures, first S.C. trip in 2005, Germany 2007, then South Carolina 2009 and other travels after that. My personal journeys mixed in between 2012 and 2015, then spiritual, and places I want to go. Does this sound like a good layout to you?
I worked on a poem tonight about my first time in South Carolina. In 2004, Anna moved from Tower City to South Carolina and in 2005 mom and I went to visit Anna (and Anna's family) during my spring break. The Monday before we went to South Carolina, mom had a business trip in Brandywine, Maryland. I used to help mom at work and would go from time to time on business trips with her in Brandywine. That day we went to work, then after work ended, mom drove to Richmond, Virginia. We would stay over night in Richmond and drive to South Carolina the next day. Here is a poem about the drive to Richmond. It's a free-verse.
Oranges and Pinks to Richmond
Oranges and pinks guide our way
as mom speeds off of I-95
onto the sprawling highways of Virginia.
Vibrant white signs with red lettering
and a gray hat with gold crossed-rifles
call us to the Civil War trails behind
the evergreen pines and soon to bloom maples,
we keep driving alongside the campsites,
the Confederates advancing on horseback,
stars guiding all of us to Richmond
as the oranges and pinks turn to navy and black.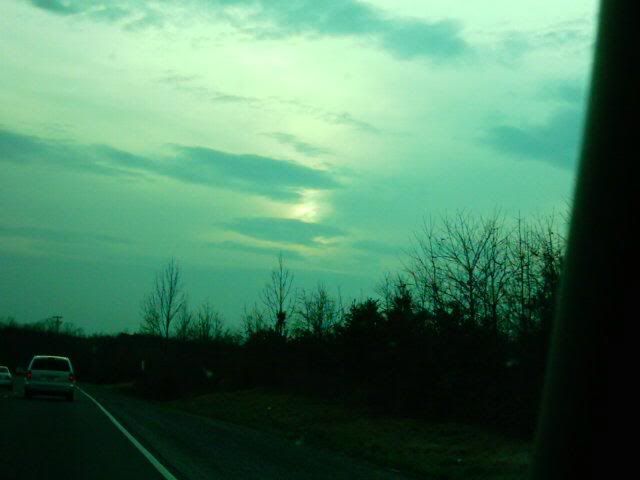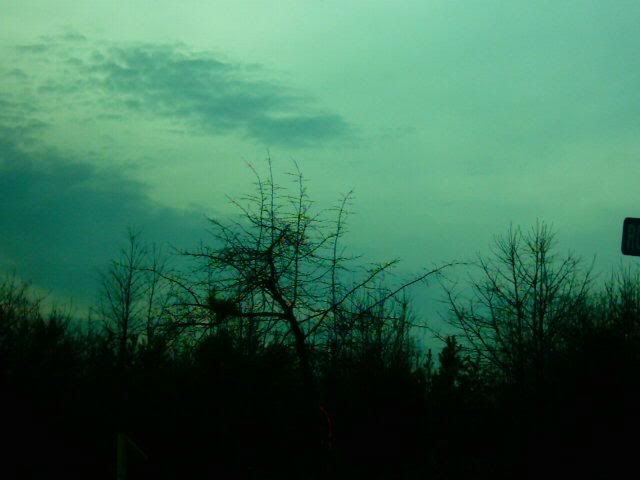 Ah, yeah, that was my first digital camera too. It was a tiny camera, a total starter. I laugh at some of my pictures from back then, but at the same time I am proud of them because they are my starter pictures. Here are some other photos from that trip and I can't wait to write poems about them.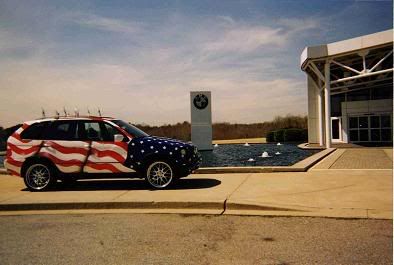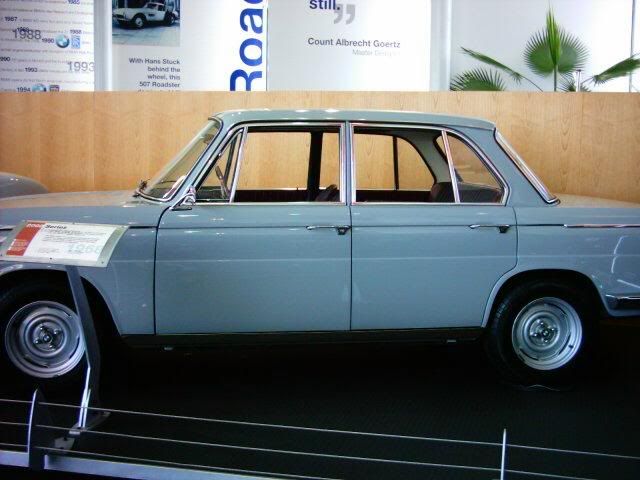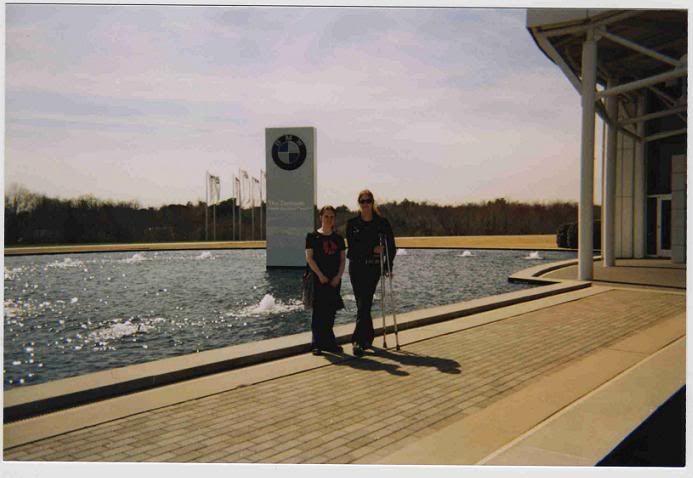 BMW Factory in Greenville. These were taken with a film disposable camera. Digital battery died.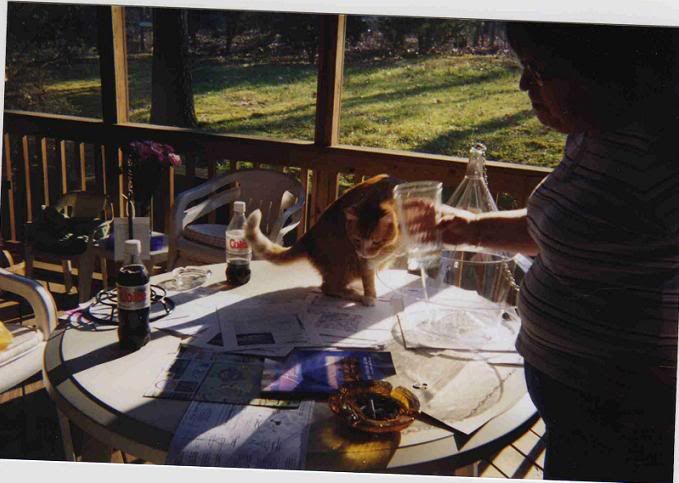 Mom and Ritchie, one of Anna's cats. Film picture.
Anna being silly with her cats.
Oh, and when mom and I arrived in South Carolina, Dani was there! Dani was one of Anna's friends from Tower City. She stayed for a few more days and it was so nice seeing her again after two years of not seeing her. Dani was always a fun loving girl and always put a smile on my face.