Every year we usually carve pumpkins, but since we're all going to a Halloween party at mom's friend's house this year, we're not carving pumpkins. On Pinterest, yes... I've become addicted to Pinterest lately... I saw some ideas for painting plastic pumpkins. I decided to paint a pumpkin.
I didn't get pictures of what I did on Monday, only yesterday. On Monday, I painted Bob's blue overalls with kid's paint. I then took fabric paint and made his eye and goggles. Yesterday I added more kid's paint to the overalls, then filled in his goggles with black and gray kid's paint.
Since we're not going to be around, I decided to send the pumpkin to Phoebe and her brother Jack. Phoebe is the daughter of Writing.com's owners. She has Leukemia and this week was a challenging week for her - yesterday she had her head shaved since she was losing a lot of hair from chemo. I finished the Minion and thought it would put a smile on Phoebe's face. I sent it yesterday and it should arrive on Monday. (For those of you interested in learning more about Phoebe and her cause, check out
Friends of Phoebe
.)
I like these crafts because they're easy, you can get creative, it's a safe project, and inexpensive. I paid $1.50 for the paint set last year, then the plastic pumpkin was on sale for $2 at Michaels. They're fun to decorate your porch with as well.
For those of you who love carving pumpkins, here are a few pictures from Halloween 2011 when we still carved pumpkins. We usually carve every year, but 2011 was my favorite. Whatever you decide to do, have fun!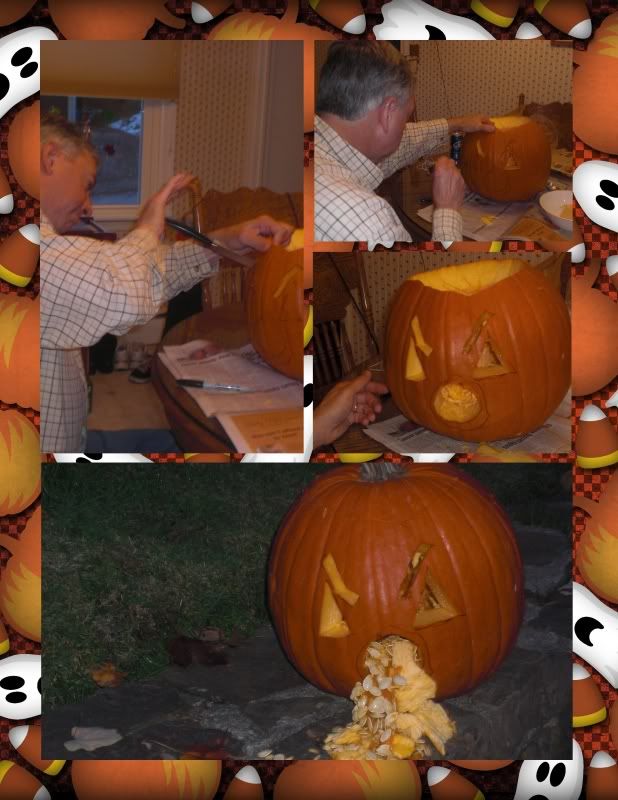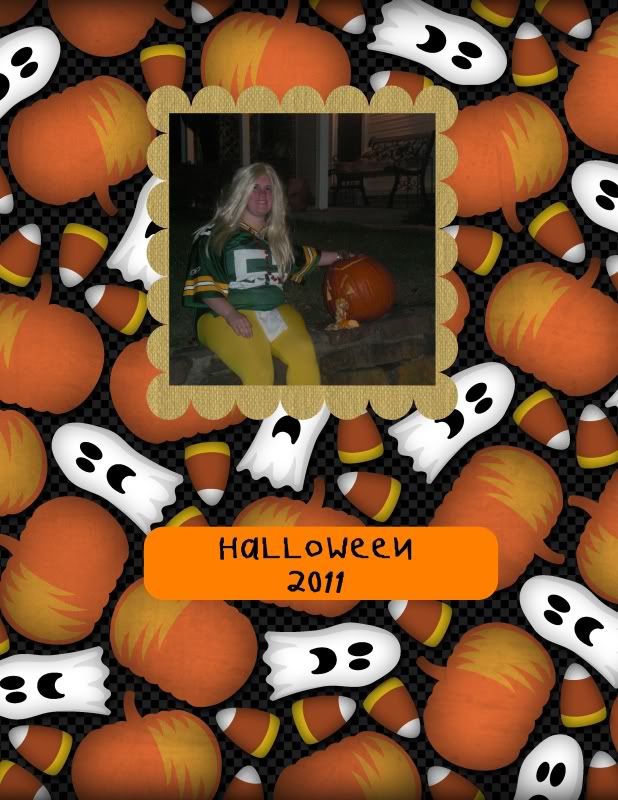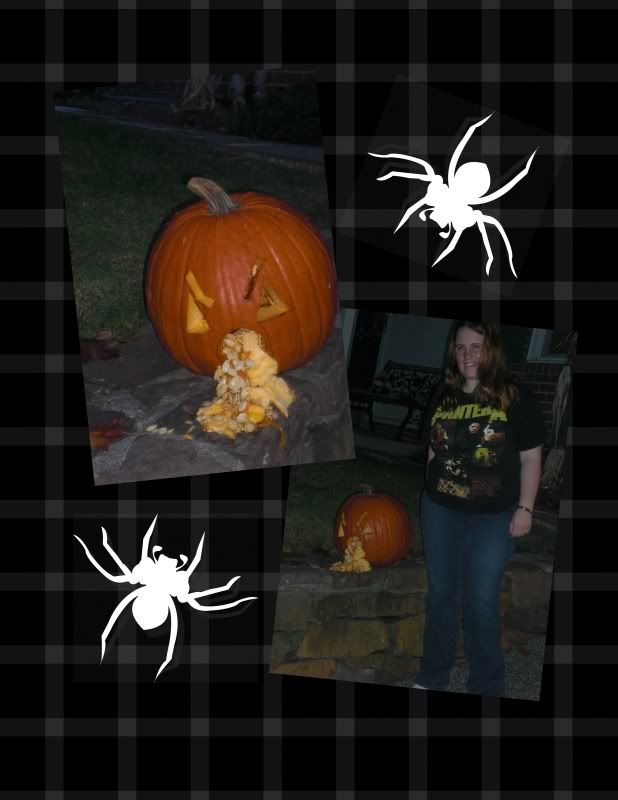 And that was the year we had four inches of snow three days before Halloween: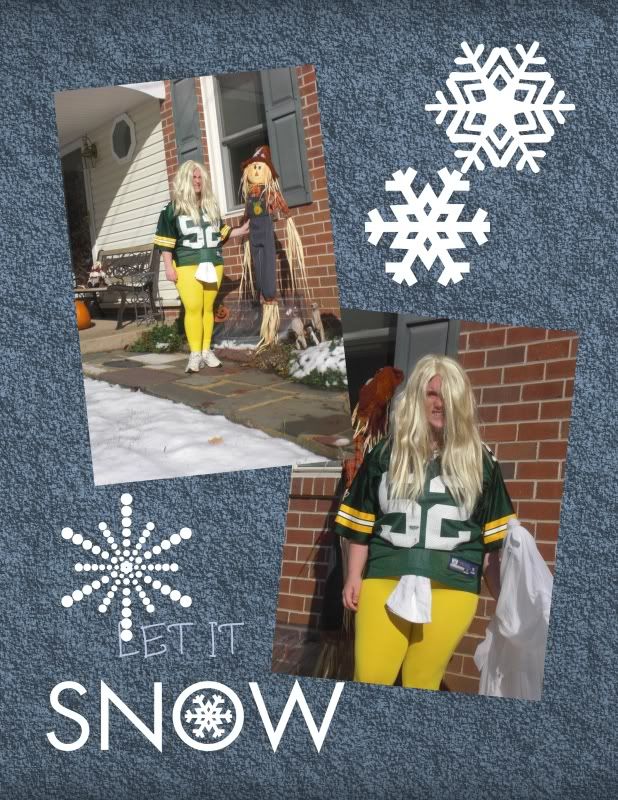 Halloween is my favorite time of the year. :) In 2011 the snow worked in my favor since I was Clay Matthews. I recreated the Tundra Bowl on Halloween with Marsha.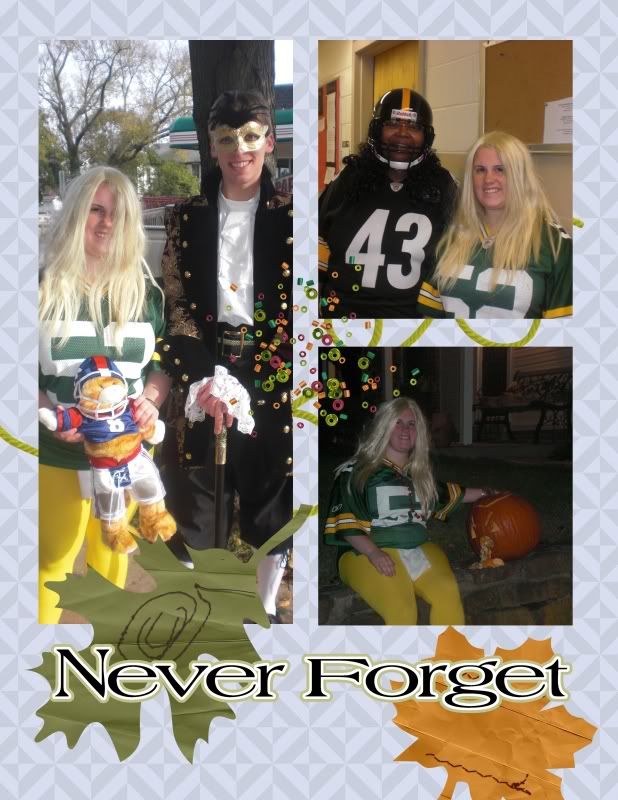 One of my English professors was Troy Polomalou from the Steelers. We recreated Super Bowl 2011. Kidding, but we had to pose for a picture. I loved this Halloween.
Enjoy creating!