As y'all know last week I had my hair cut. It's still long (YAY! I love my hair long), but I have long bangs now. Last week after my shower, it felt weird having long bangs again. Up until I was nine years old, I had bangs. In January 1998, I pulled them back because I wanted to go with the no bang look. I liked that look better and I still do. Here is the young me with bangs: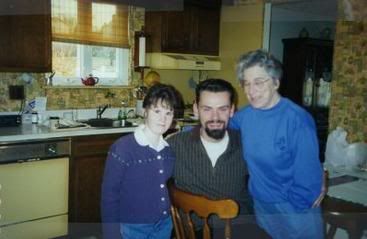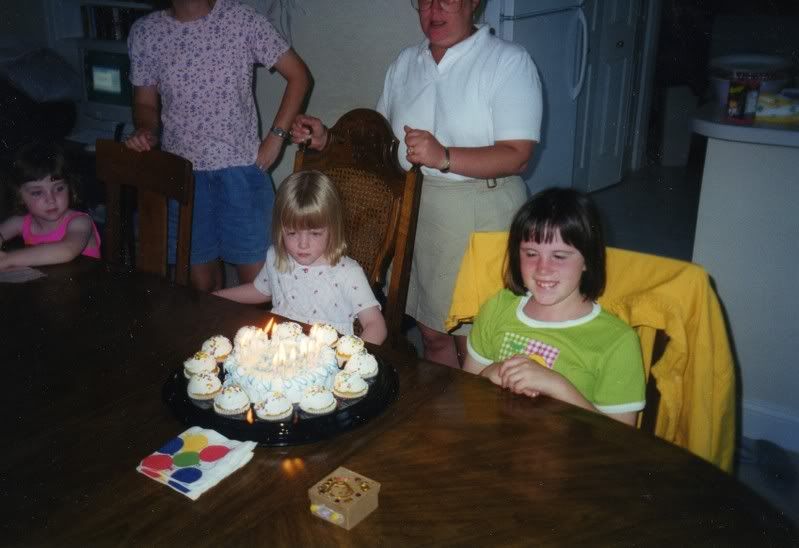 Two years after I pulled my bangs back. This was taken at my 4th grade graduation in 2000: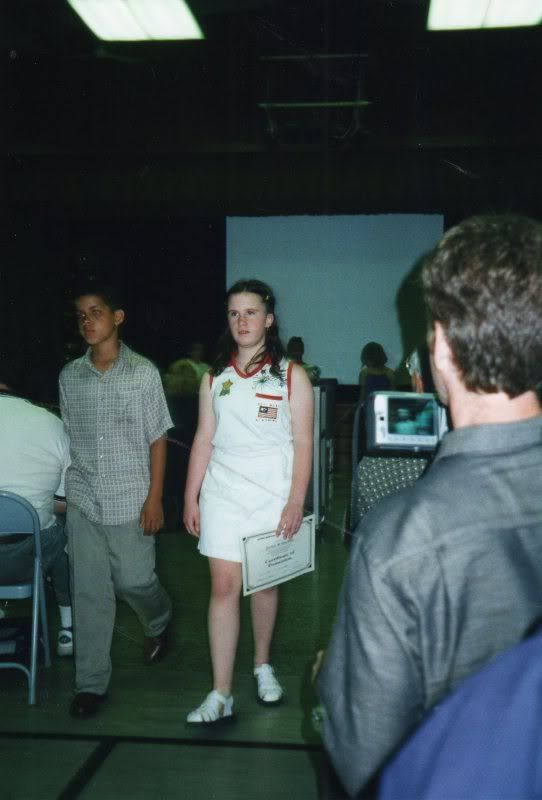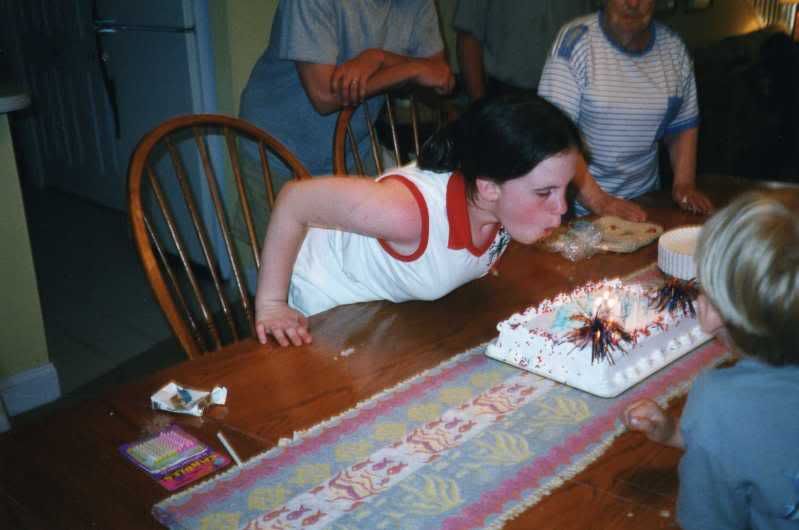 My 11th birthday on July 4, 2000.
I remember thinking after my bangs grew out that I felt bad about not enjoying them when they were long - with having some hair hanging out my ponytail. I guess it was a weird thought, but I always liked that look. When my hair gets longer again, I'll pull my hair back with the long bangs hanging out. I took some pictures after the hair cut last week and I decided to write a cinquain with a thorn line. A thorn line is a line that doesn't have a rhyme. Enjoy!
Hair Cinquain
Jessica Marie
My once long brown hair sits cut on my nose,
soft as silk, the curls dance in the wind that flows--
yet I grab the loose strands and place behind my ears.
In the dead of winter, I look forward to the snow that plays
with fury in the flurries; like glitter on black velvet sways.