Today I made zombie cupcakes to bring to work tomorrow. On Sunday, mom and I went to Joann's Fabrics and I saw a zombie kit on sale. I bought it.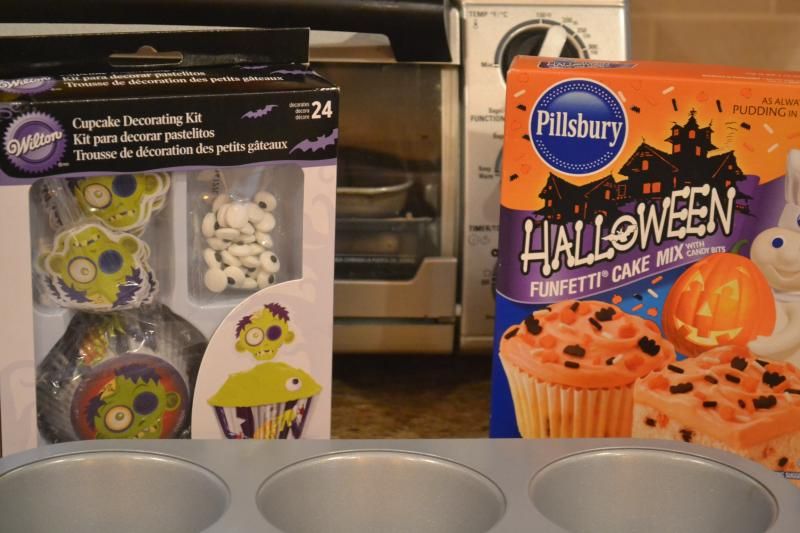 I debated making the cake from scratch, but I saw the Halloween cake mix was on sale for $1 at Walmart. I used the cake mix and mixed a packet of Starbucks Instant Coffee into the batter (followed the directions and added the instant coffee). However, if you would like to make the cake from scratch... here is a recipe for a cake nan's friend used to make:
1 cup butter
1 1/2 cups white sugar
8 egg yolks
3/4 cup milk
1 1/2 teaspoons vanilla extract
2 cups cake flour
2 teaspoons baking powder
1/2 teaspoon salt
If wanted: a packet of Starbucks instant coffee
Preheat oven to 350 degrees F (175 degrees C). Grease and flour 2 - 8 inch round pans. Sift together the flour, baking powder and salt. Set aside.
In a large bowl, cream together the butter and sugar until light and fluffy. Beat in the egg yolks one at a time, then stir in the vanilla. Beat in the flour mixture alternately with the milk, mixing just until incorporated. Pour batter into prepared pans. Bake in the preheated oven for 25 to 30 minutes, or until tops spring back when lightly tapped. Cool 15 minutes before turning out onto cooling racks.
Mom didn't have the small cupcake tins, just the huge ones. I baked one cupcake first to make sure they came out okay. They did and I baked 15 cupcakes.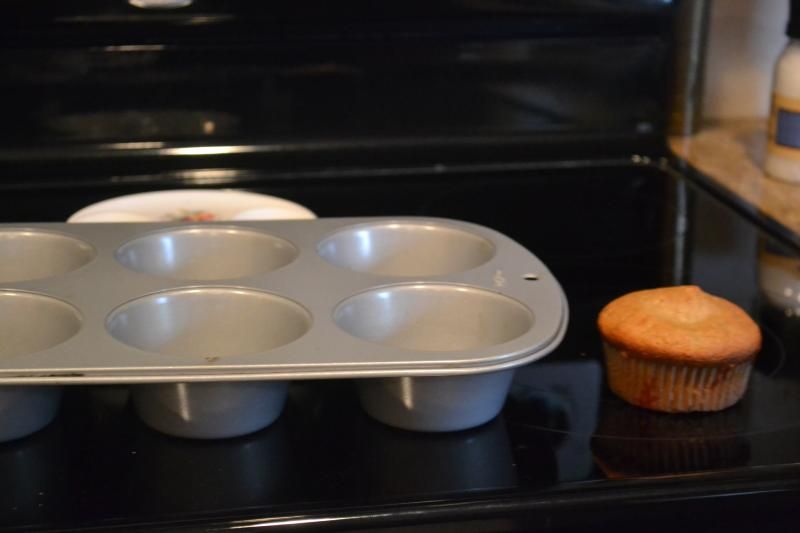 Tester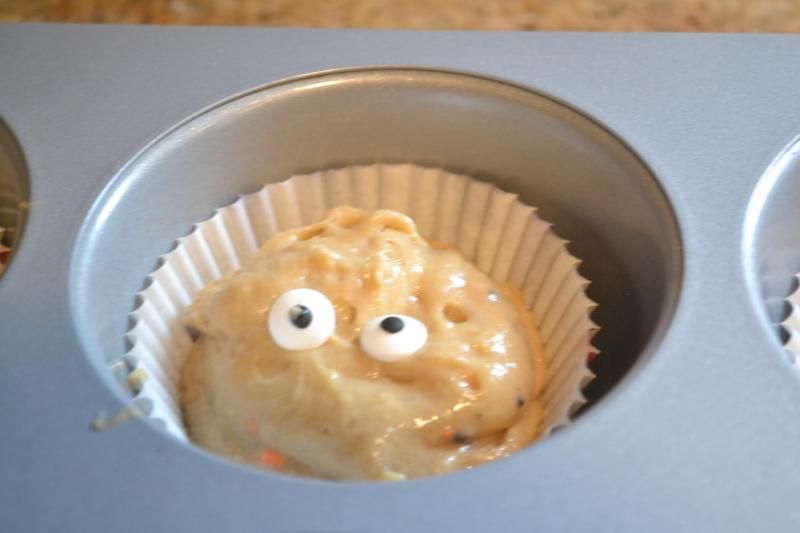 I needed the laugh.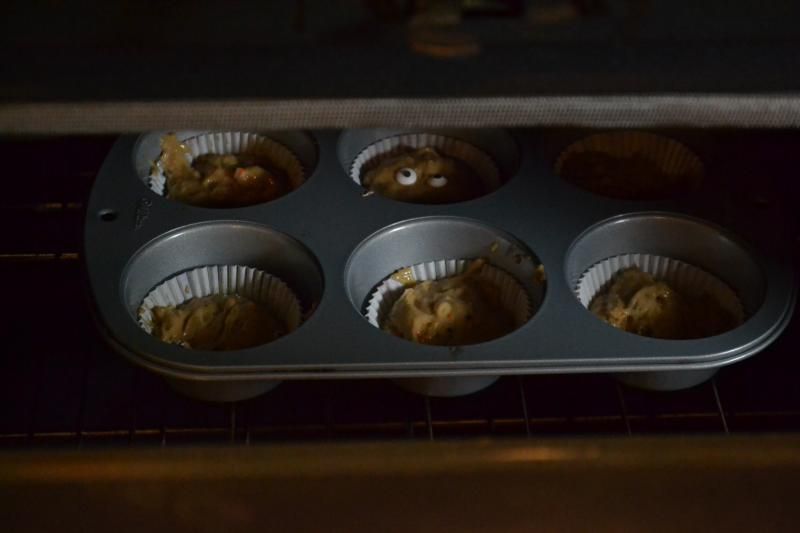 He looks afraid... very afraid.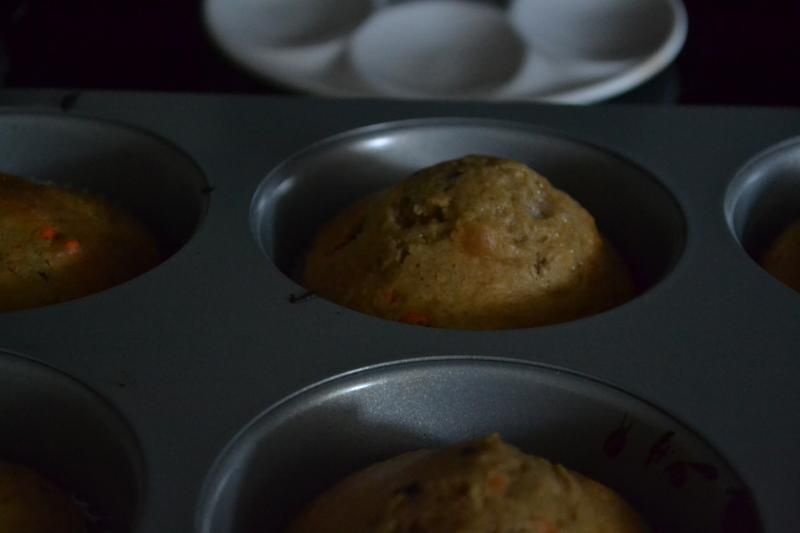 Poor dude!
I didn't want to buy icing because I prefer homemade butter cream icing. I made butter cream icing, but I thought 1 cup of butter = 1 stick, but 1 stick of butter = 1/2 cup. I went with it and covered 14 out of the 15 cupcakes. I hope my coworkers like them - I tried one and they are good!
Butter Cream Icing
1 cup of butter
2-3 cups of confectioner sugar
2-3 tsp. of milk, but if you need more, add it!
1 tsp. vanilla extract
Beat the butter, sugar, milk and vanilla until creamy. I added red food colouring; if you'd like to add food colouring, add as many drops as you'd like! Enjoy!