Tomorrow I will write the last about Saturday. I'm full and tired from being full. We had a nice dinner at William Penn Inn, a very fancy restaurant in Blue Bell, Pennsylvania. I didn't take any pictures outside tonight, but here are some old pictures from Easter 2006 (and there are some I took of the inside then... this was in the buffet room, the fine dining room has paintings hanging up and a harp player). The Inn turned 300 this year and hasn't changed much in appearance!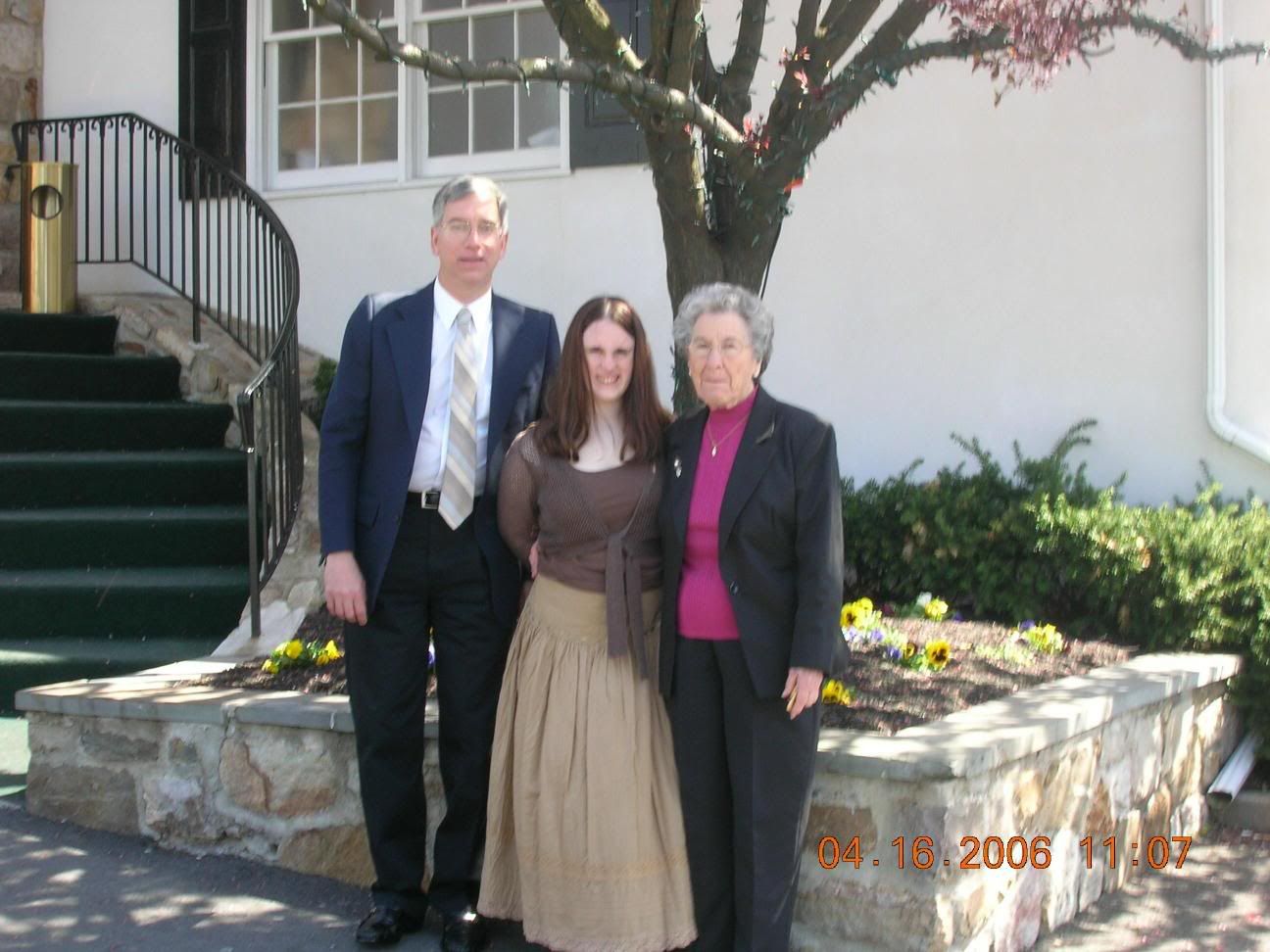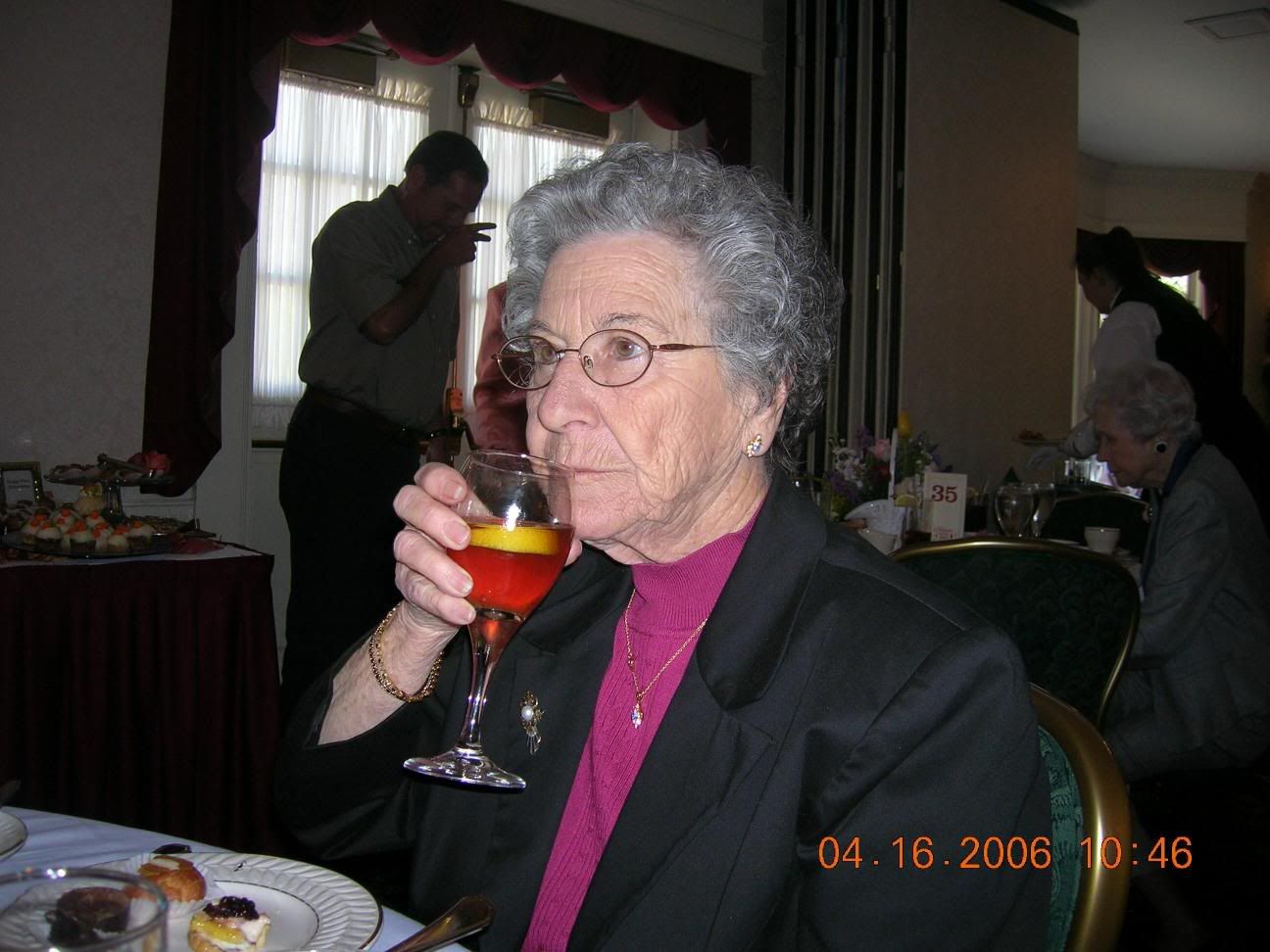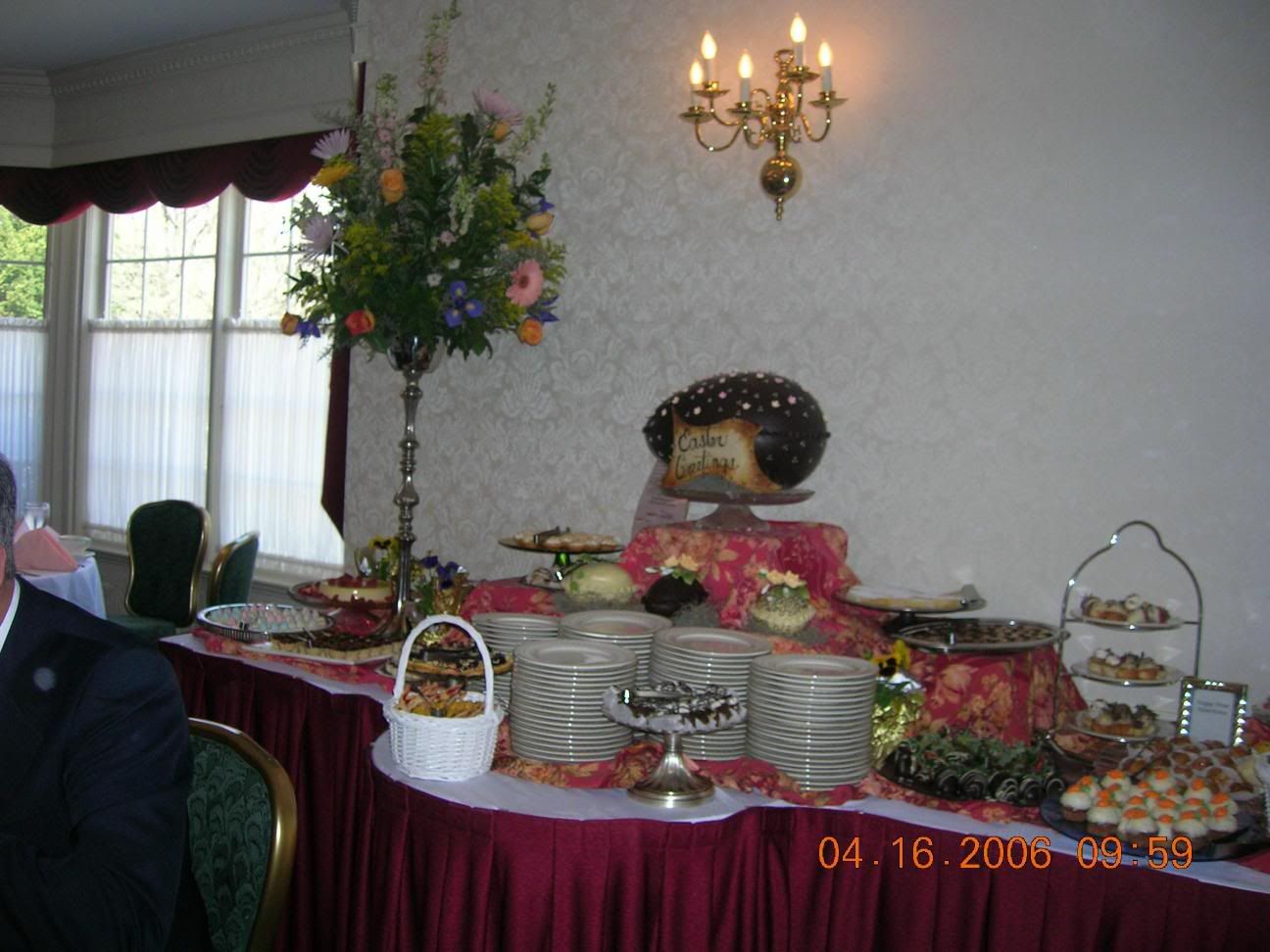 I ordered a Tennessee Punch, which was Jack Daniels, cointreau, brandy and ginger ale. So good and probably why I'm a little tired. Mom and dad ordered a bottle of wine. Dinner was awesome; the waitress brought me some snapper soup to try (I wanted to try it because it sounded interesting and it wasn't too bad), then I had onion soup and shrimp Francaise with lump crab meat. Mom had seafood and dad ordered prime rib. For dessert, we had small desserts and they put a candle on it for mom. We didn't take many pictures since it was a fancy restaurant and it wouldn't have been appropriate. I did take a picture of my snapper soup and the desserts. It was a nice two hour dinner. :)
Snapper soup.
I remember we went to William Penn Inn for mom's 40th birthday and I remember the day perfectly. But, I found my entry on Deadjournal. Here's a throwback for TBT (throwback Thursday):
[Saturday, August 14th, 2004|09:25 pm]
| | | | | |
| --- | --- | --- | --- | --- |
| [ | mood | | | happy | ] |
| [ | music | | | Motley Crue- Dr. Feelgood | ] |

Dudes,
After months searching in Walmarts, I finally found my Motley Crue CD! I figured why not, while I'm here I can look and I was expecting anything and they had it. I got Dr. Feelgood. I'm going to listen to it now. I'm so happy.
Today was my mom's birthday. She liked the blouse, but I don't know if she liked the CD. We went to William Penn's tonight and the food was excellent. Always is. Tomorrow my grandma is having us for spaghetti dinner and we'll light her cake there.
Monday at 9ish or so I'm leaving for Waldorf. I'll most likely file down there. YAY! More money hopefully.
Well going to go. Byes.

Rock on!
Tonight is going to be a chilly, fall-like night! I love this weather. The other night I put my Packers quilt on my bed. Football season is starting soon! :)