Hi everyone,
Today I turned 25. It was a low key day, but enjoyable. I decorated my Monoxide/Twiztid cake this morning and some of the icing didn't transfer - but people liked it and thought it looked cool! Monoxide also thought so and wished me a happy birthday! That made my day.
Then I made collard greens for dinner. They came out really well. We just had a quiet dinner with my uncle since my aunt and two of my cousins are in Florida and the other is in Germany. After dinner, we sang happy birthday. However, I put my cake in the freezer to keep the pattern and there was no room in the fridge... so needless to say we didn't have cake! I'll have a slice later and dad will have a piece tomorrow.
We just got back inside from setting off a few fireworks. We're going to get some tomorrow when they're practically free and set more off tomorrow. It also cooled down to 74 degrees and it feels beautiful outside!
Here is
My 25th Birthday
. Also, a card from Andrew that made me happy:
Thanks, Andrew! :D
And one from Charlie, a Writing.com friend: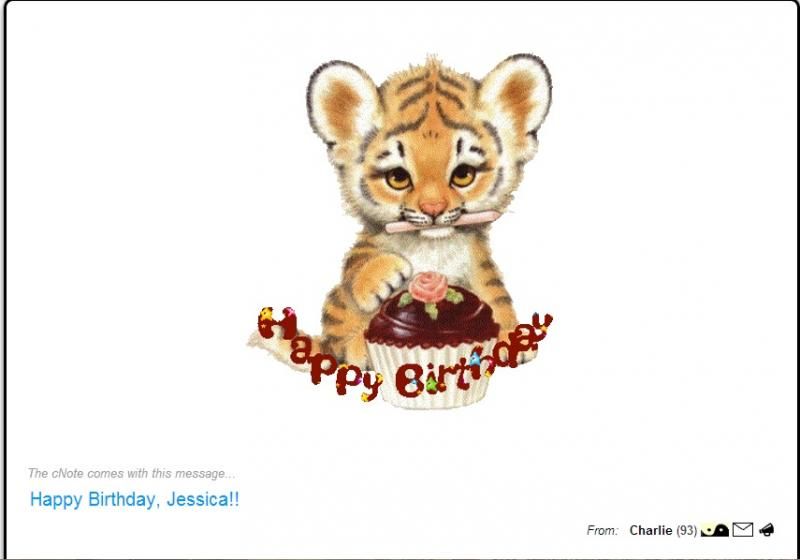 I also really liked Norb's shout-out (another awesome person from Writing.com):