Red, White and Blue Jelly Bellys
"Hand me that mason jar," she said,
that ragged, sick voice, carrying far;
her birthday today, mine two ahead--
"hand me that mason jar," she said
as she counted the blues, whites and reds
under the vibrant July moon and stars.
"Hand me that mason jar," she said,
your ragged, sick voice, carrying far.
Mom-mom's, which was mom's mom, birthday was July 2nd. Until she died on December 31, 1996, we always celebrated our birthdays together. Mom-mom had throat and esophagus cancer (and I think other places), so in her last year of life she couldn't talk and communicated with us by writing. I remember writing to her a lot. We started going to Cape May, NJ in 1995 because Pop-pop wanted to start doing something fun with their family each year. He knew someone who owned a house and we rented each year for a week. It always corresponded with Mom-mom's birthday and mine as well. Mom-mom loved Jelly Belly jelly beans and for the 4th of July she would always have red, white and blue jelly beans. They were my favorite flavors and I did like the black ones (Pop-pop loved licorice). I always looked forward to it. Even though Mom-mom died at the end of 1996, we still went to Cape May for my birthday until 2001.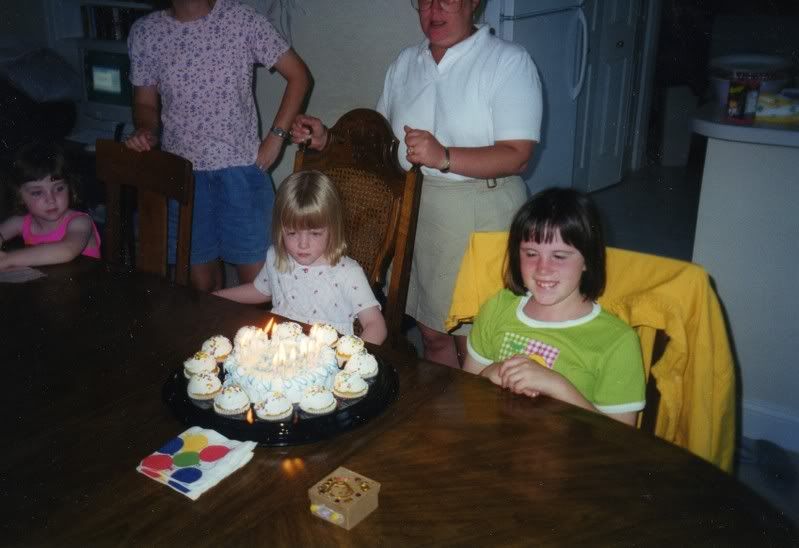 This was 1998 (I'll have to upload the one of Mom-mom and I in 1996 tomorrow).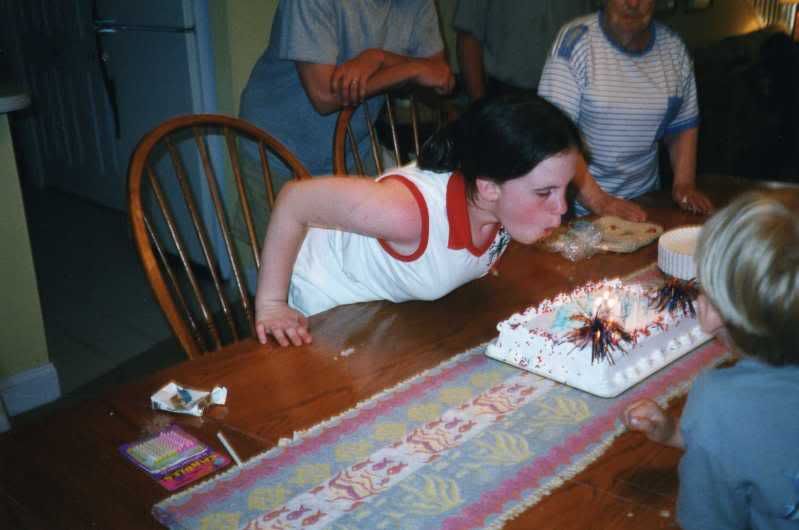 My 11th birthday in Cape May, NJ in 2000.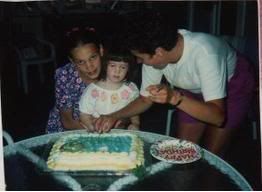 I just found this picture. I guess I was 3 in this picture. I remember that year we went to my Aunt and Uncle's (they're not related to us, he's dad's best friend) trailer in New Jersey and we celebrated my 3rd birthday in 1992. They sold the trailer and they moved to Florida in 2000.