I didn't get any pictures from Grace Tavern, but I should have. It was a nice place and the food was awesome.
It poured today. When I arrived to the Academy of Natural Sciences, I was soaked. I waited for 3:15pm to see the John J. Audubon booklet. They show two pages a day from the anthology and the gold plate lithographs. It was neat -- his house is 20 minutes away from my house, I want to go sometime.
I left the library where the Audubon collection was located at 3:30. The ANS closes a 4:30. I went to their new exhibit:
GLOW
and it was neat, despite it being dark. I want to take mom and dad there, so I'll try to get pictures next time and maybe dress up. It's basically an exhibit about insects and fish that glow. It's pretty interesting. I went to the Butterfly exhibit next and they had some new species of butterflies there.

(Taken with my phone)

(Taken with my phone)
The new people made settlement of nan's house today. Mom said they are really sweet and nice people. She's happy a young family has moved in. It'll be interesting to see the house transform. Here is a picture of her house from January 2005 (from my first digital camera).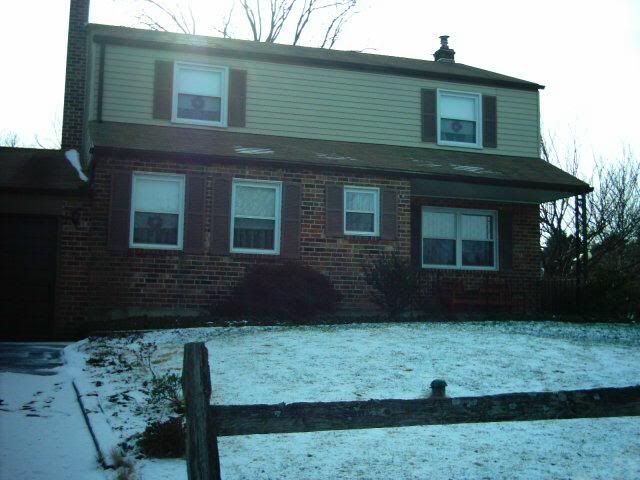 Nan and her cat, Woo, December 2004: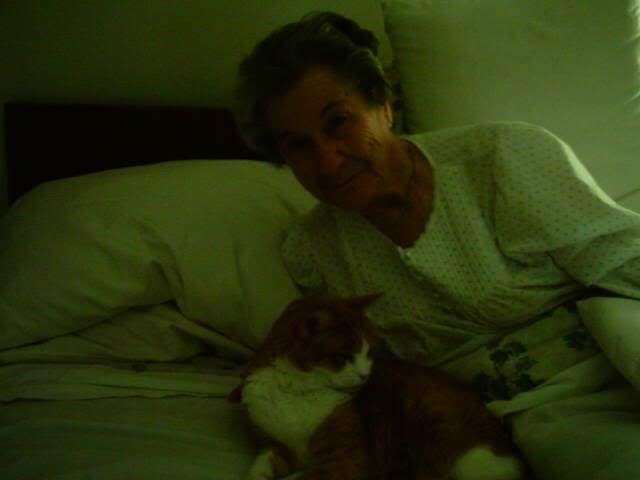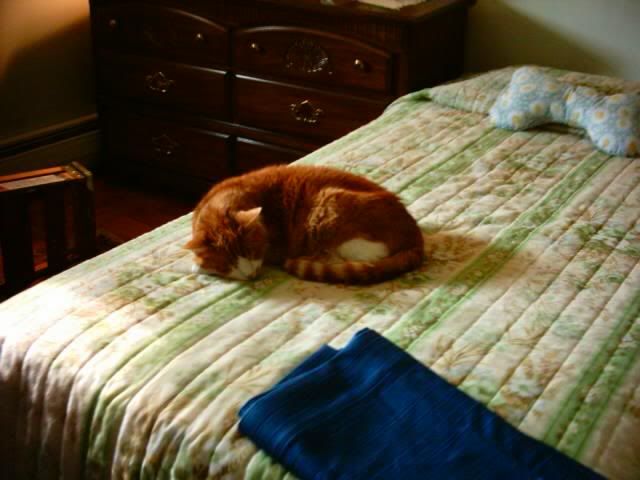 Her Woo (died in December 2005, my Woo died in November 2007). Dad wanted to say goodbye to where Woo and his dog were buried at the house. I wonder if he did. I should too.