Ever since going to South Carolina in 2009 and Anna piercing my cartilage, I have been getting a piercing each year. It has become a ritual. I am going to post my right and left ear, plus a diagram of piercing types. Please, please help me decide what I should get. :)
This is my left ear (above).
My right ear (above).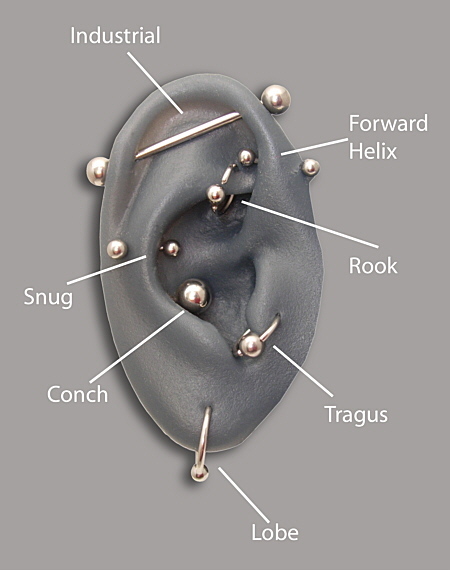 So, what should I get?